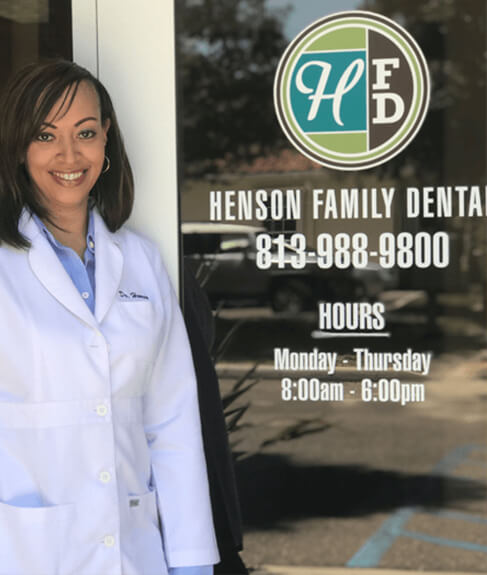 About

Henson Family Dental
At Henson Family Dental, our focus is right there in our name — family! Not only do we provide dental care to families across the Temple Terrace community, but we also treat each and every one of our patients like family. We believe you deserve a dentist who sees you as more than just another case to fill their day. You deserve someone who enjoys getting to know you and who is looking out for what's truly best for you and your family's health. We hope to see you at our dental office sometime soon!
CONTACT US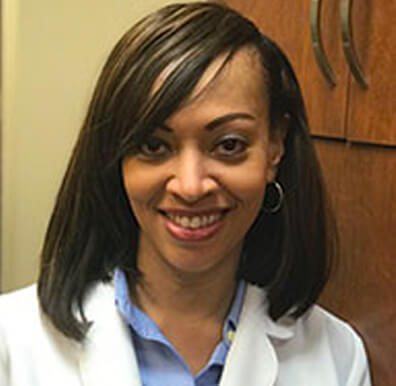 MEET
Dr. Kristanya Henson, DDS
Dr. Henson is excited to be a part of the Temple Terrace community! Originally from Tallahassee, she earned her Bachelor of Science in biology from Florida State University before completing her Doctorate of Dental Surgery at Meharry Medical College. While attending Meharry, she was selected as a scholar for the National Health Service Corps scholarship program.
Dr. Henson believes that providing exceptional dentistry requires a life-long commitment to education. To stay up-to-date on the latest innovations in dental treatments and dental technology, she attends numerous classes and seminars each year. Most recently, she completed intensive courses through the Implant Seminars Continuum and Essential Dental Seminars (Endodontics). She is also an active member of the American Dental Association, the Florida Dental Association, and the Greater Temple Terrace Chamber of Commerce.
When she's not in the office, Dr. Henson enjoys spending time with her husband and attending Broadway musicals and concerts.
Leo,
Our Office Coordinator
Leo is the first team member to welcome you when you come in for your visit. Leo will also answer any questions you may have about your recommended treatment plan and walk you through your financial options. Leo is from California and enjoys spending his free time with his family at Disney.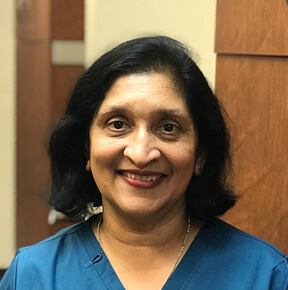 Prabha (P.G.), Our Dental Hygienist
P.G. is very friendly and personable. She will get to know you personally and provide you with thorough cleanings and good oral hygiene advice. P.G. is from Sri Lanka and enjoys practicing yoga and meditation techniques during her free time to stay healthy.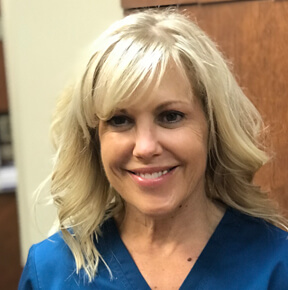 Sherry, Our Dental Hygienist
Sherry will always make sure you receive the best care when you come into the office by providing thorough teeth cleanings and giving good oral hygiene advice. Sherry is a Florida native and enjoys the water, sunshine, and going to the gym when she's not working.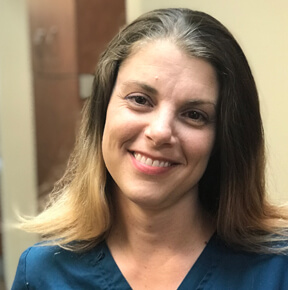 Megan, Our Lead Dental Assistant
Megan is an integral member of our team who will deliver compassionate care to you during your dental visit. Her personality, skill, and dental experience will put you at ease. Megan calls Tampa Bay her home and enjoys watching movies and being with her family.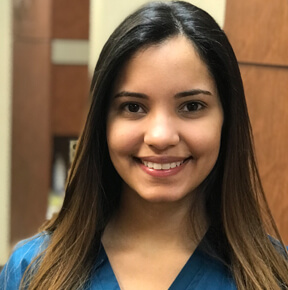 Adriana, Our Dental Assistant
Adriana will make you feel comfortable and relaxed throughout your treatment and provide you with excellent care. Adriana is originally from Venezuela. She loves hanging out with her two dogs, Mateo and Maggie, and spending time with her family.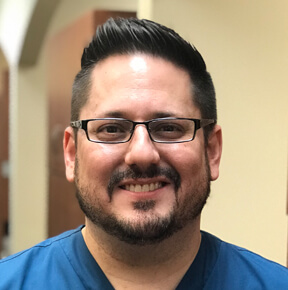 Dustin, Our Scheduling Coordinator
Dustin will help you prioritize your treatment and set up your next appointments before you leave. Dustin is from Michigan and enjoys spending time with his wife and four children exploring the Tampa Bay area.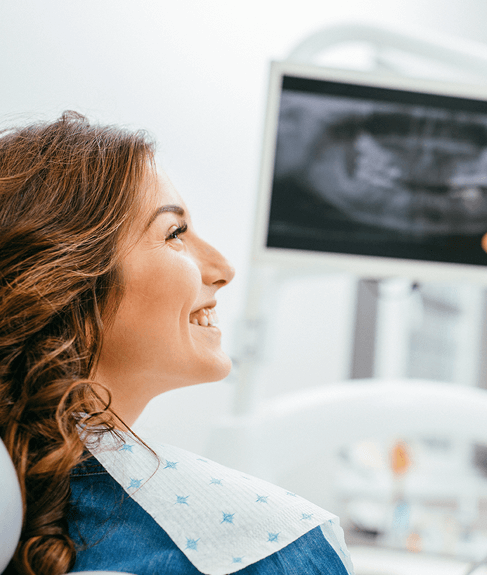 Advanced
Dental Technology
In the modern age of dentistry, improvements are continually being made to make dental treatments faster, more effective, and more comfortable. These advancements allow us to be more precise, and we can diagnose and treat dental issues when they are smaller using less invasive treatment options. At Henson Family Dental, we're committed to providing your family with consistently top-notch care, so we had no doubts about adding these modern dental technologies to our office:
Digital X-Rays
Intraoral Camera
Isolite® System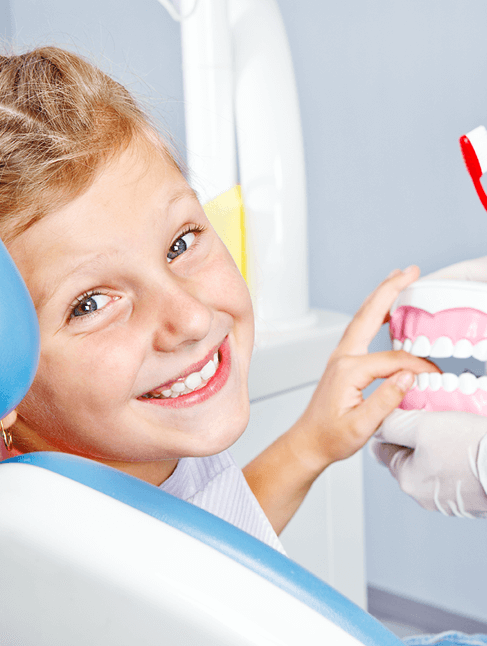 Patients of
ALL AGES WELCOME
We see patients of all ages at Henson Family Dental; our team doesn't discriminate! Whether you are 103 or 3, we'll provide you with custom care based on your unique needs. For our older patients, we will check on the health of your teeth and previous dental work (if any) to make sure everything is in good shape. For kids and teens, our main focus is on preventing dental issues from occurring so they can maintain healthy, confident smiles for life.
We are always upfront with our patients about treatments, costs, and the reasons behind Dr. Henson's diagnoses. The oral health of the Temple Terrace community is important to our dental team, and we would never suggest a treatment if we didn't believe it was necessary.
Contact Us