History of Dental Implants
September 14, 2018 6:39 pm
Why Are Dental Implants Necessary?
We've been dealing with tooth loss literally for all of human history. Whether teeth are lost from decay, accident, or disease, it's important to deal with the missing tooth (or teeth) promptly, because failing to do so can result in the following scenarios:
Missing teeth will affect the way that you eat and speak
Existing teeth will often shift
Jawbone degeneration from a missing tooth or teeth can cause the shape of your face to change
History of Dental Implants
Our ancestors have always been losing teeth, and basically for all of that time, the techniques they experimented with would eventually develop into modern dental implants. Consider the following ancient cultures and their dental practices: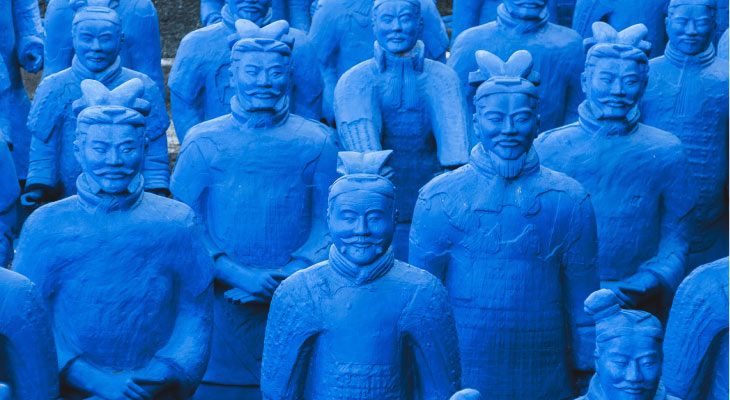 Ancient China Archeological evidence from ancient China dating back 4000 years shows pegs carved from bamboo that were then tapped into the jawbone to replace missing teeth.
Ancient Egypt 2,000-year-old remains from ancient Egypt attest to the practice of implanting precious metals, ivory, and in some cases, even transplanted human teeth.
Ancient Honduras A lower jaw dating back to 600 AD was found in Honduras with three missing teeth that had been replaced with pieces of tooth-shaped shells.
Modern Dental Implants
Dental implants have made great strides since ancient times and in more recent decades, especially since the 1950's. In 1952 a Swedish doctor discovered that titanium screws inserted into the jawbone, where the tooth used to be, connect to the living bone tissue, literally joining it to the bone in a term know as osseointegration. After the titanium screw is fused to bone, a post is placed atop it with a crown.
Although dental implants as recently as the 19th century were dodgy and did not have a high rate of success, the Institute for Dental Implant Awareness quotes clinical studies that show modern dental implants as having a success rate above 95 percent.
Are you missing a tooth or teeth? Chances are good that you're a candidate for dental implants! Contact our office today to learn more about dental implants and to schedule a consultation with our team!