How Often Should Kids Go to the Dentist?
February 6, 2020 8:05 pm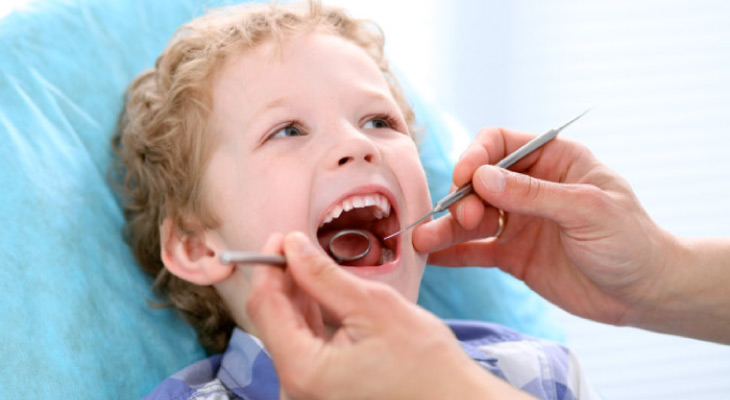 Professional dental associations and pediatric experts recommend that children visit the dentist every six months. When your child doesn't even have six teeth, that might sound like a lot, but regular visits to our office in Temple Terrace, Florida can protect your child from more serious dental problems as they mature.
When Should Kids Start Seeing the Dentist?
This might also surprise you, but the American Dental Association along with the American Academy of Pediatric Dentistry have recommended that your child visit the dentist either when they get their first tooth or have their first birthday. Why so soon? Because research has shown that children who visit the dentist by age one have 40 percent lower dental costs for the next five years than those children who do not see the dentist by their first birthday. Besides having better oral health, children who visit the dentist when they are young are also less susceptible to dental anxiety because they are familiar with the dentist and the experience. If your child is already past their first birthday then start now with their dental visits!
Regular Dental Visits
Visits to Henson Family Dental every six months can help protect your child from serious dental issues because of prevention and early detection. Besides dental cleanings and exams, we offer digital X-rays, dental sealants and fluoride treatments. For our athletic patients, we suggest custom athletic mouthguards to help protect their smiles from accidental trauma. Poor oral health can have far-reaching consequences. Did you know that children with more cavities commonly have less than the recommended body weight for their age and also miss more school? And cavities in baby teeth shouldn't be ignored either.
Dental Care for the Whole Family!
Your family's oral health is important to us at Henson Family Dental. It's important to us that you know what is going on with your family's oral health, so we offer consultation and education tailored to each individual patient. Our kid-friendly amenities are designed so that your children will look forward to their dental visits as much as we sure look forward to seeing them in our office. Scheduling an appointment is easy! Click on the link below or give us a call today.
CONTACT US