How to Prevent Cavities
March 17, 2020 7:57 pm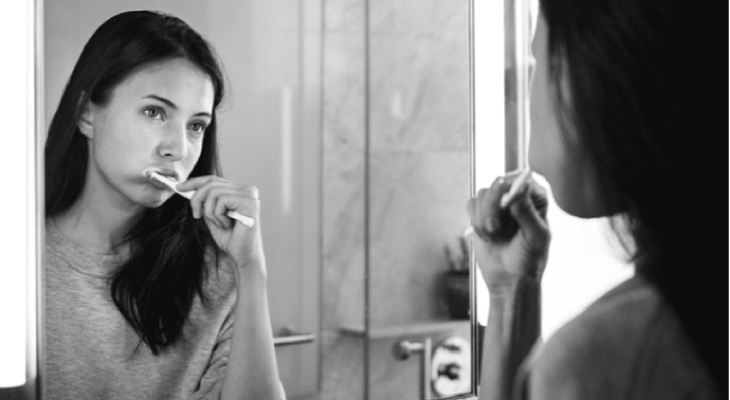 You can keep your natural teeth your whole life, but they need care. If your teeth aren't cared for properly, decay – known as cavities – can develop. When decay spreads, it leads to issues like infection and even bone loss. How do you prevent cavities in the first place? There are five things you can do:
1. Brush at Least Twice a Day
Brushing your teeth is one of the simplest and most effective ways to avoid cavities. You want to brush after meals, so bacteria doesn't have a chance to eat the food debris and create plaque. A soft-bristled brush is the best choice. Brush for two minutes and don't forget your tongue! Lots of cavity-causing bacteria can live on your tongue's surface.
2. Floss Once a Day
Many people are good about brushing, but flossing isn't always a habit. Cavities can start in the spaces between your teeth and go unnoticed for a while. This is why flossing is necessary. You want to use a clean piece of floss for each space. If you haven't flossed in a while, it's normal for there to be some bleeding and swelling, but your gums adjust. If the discomfort persists, please let us know and we can take a closer look.
3. Get Sealants & Fluoride Treatments
Dental sealants are important for children's teeth. The back molars have crevices perfect for trapping food debris and plaque, but sealants protect the teeth. Adults can benefit, too. The same goes for fluoride, a natural mineral shown to reduce tooth decay. ADA-approved toothpaste contains fluoride, but at our office, our fluoride treatments are stronger. They're a good choice if you are at high risk for cavities.
4. Don't Smoke or Use Tobacco
Studies show a connection between smoking and tooth decay. Gum disease, which can lead to tooth loss, is also common among tobacco users. If you smoke or chew tobacco, quitting is one of the best ways to prevent cavities and other dental problems.
5. Visit the Dentist Twice a Year
Only a professional can identify cavities! Most of the time, you won't notice tooth decay in its early stages. That's why visiting a dentist like Henson Family Dental is so important. Dr. Henson and the team perform routine cleanings and exams and treat cavities before they become serious. We recommend coming in at least twice a year. If you have questions or want to schedule an appointment at our Temple Terrace office, please contact us! CONTACT US