Summer Treats That Are Good for Teeth
June 29, 2019 12:48 am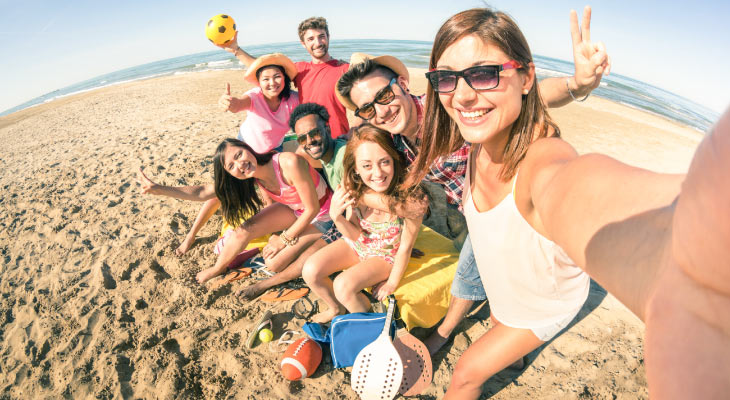 We're excited to say that summer is in full swing! It's hard to beat enjoying a cold sweet treat during this hot weather, but just because it feels like vacation time doesn't mean you should take a break from looking after your teeth. We're not telling you to give up all of your favorite snacks, but we do want to offer you some tooth-friendly alternatives you and your family can enjoy as summer treats.
Yogurt
In general, dairy is great for the health of your teeth because of the calcium and phosphorus. Yogurt is also full of vitamins and is a healthier alternative to ice cream. Of course, it's best if you go with yogurt that's sugar-free, or at least one that's low in sugar, to make sure that you're doing the best you can for your smile. Greek yogurt is especially good because of the additional protein that will help you feel fuller for longer.
Fresh Fruit
While popsicles and ice cream are often loaded with sugar, you can enjoy some sweet refreshment that won't increase your chances of getting cavities with fruit. If you're looking for an icy treat to cool you down in the summer heat, try freezing grapes, watermelon, or berries for a frozen snack that's still healthy. As a fun new way to enjoy fruit, pop some pieces onto the grill during your summer barbecue. Peaches, pineapples, and strawberries are particularly tasty when grilled.
Veggie Tray
It's easy to grab a bag of potato chips and munch away until the bag is empty, but they also happen to be full of starch, which breaks down into sugar—and sugar is just what plaque-causing bacteria love to feed on. For a crunchy snack that's on the healthier side, dig into a big, colorful tray of veggies like carrots, celery, cucumbers, bell pepper, jicama, cauliflower, and broccoli. The fiber of raw vegetables can help scrub away bacteria that's built up on your teeth and keep them clean.
Reach Out to Our Friendly Team!
Looking for some more dental tips? Or maybe you want to book your kid's dental appointment before they head back to school? Our Henson Family Dental team is here for you! We'd love to help with all of your oral healthcare needs, so we invite you to reach out to us today.
CONTACT US